Winter Band Survival
October 21st, 2015. Posted by Sierra.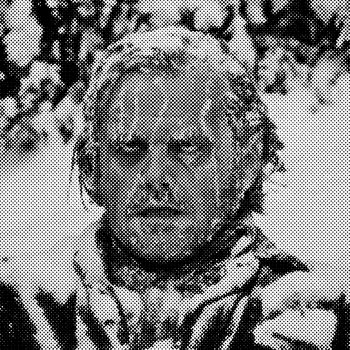 Around this time each year, I start to hear twinges of panic in the voices of new bands who are reaching out to us for the first time.
In many cases, the band will have recorded an EP in the summer, with plans to release in the fall. By the time October rolls around, they're finally finishing up the mixes and they almost invariably want to put the music out ASAP, but they know the end of the year is fast approaching. The question then becomes "Could we put this out in January?"
Release planning is something nearly every band we speak to needs help with. There are thousands of reasons why releases get pushed back or derailed. Here's what I know about planning the release of music around the holidays, and how to keep your band productive and motivated while you sit on your unreleased material and wait for your well-planned release date.
As I hinted at before, December is generally a "dead month" for releasing music. But not many people understand exactly where the "dead month" boundaries are and how to work around them.
Releases + Release Shows
In order to understand planning a release around the end/beginning of the year, it's important to understand some fundamentals first.
As of this year, official releases happen on Fridays.
Ideally, a release show should be within a week of the correlating release date on a Thursday, Friday, Saturday, or Sunday. This improves a band's chances of getting mentioned or covered since many local publications have columns focused on doing weekend show previews or reviews.
Newspapers, radio stations and most larger online publications will often only cover shows at official venues of a certain size. For this reason, it's important not to book release parties at house venues, small cafes, DIY spaces, or private venues. When planning a release show, it's always best to hold out for the best venue possible, even if it means pushing your release back.
December Releases
As far as I can tell, the last reasonable release date is the Friday before Christmas. This year it's December 18th. That makes the last strong release show date December 20th, although to be honest, that even sounds a little late to me.
As long as you begin promoting your release to press with at least six weeks notice, you should be fine releasing music up until this point.
January Releases
Nobody seems to worry that much about putting music out in January, but it's actually harder to pull off than a December release. Not to be a broken record here, but the success of a promotional campaign is determined in the time leading up to a release, not during or after.
The problem with releasing something in January is that you don't have the benefit of six weeks of lead-in time. Emails sent right before or during the holiday break are much more likely to get out-of-office replies, or simply ignored. The out-of-office replies taper off by the second week in January, which I consider the first strong date to begin sending music out in the new year.
Even if you only plan for four weeks of send-out time, that puts the first strong release date of the year around the second week in February. Of course, bands that are already famous can ignore or bend many of these rules, as writers are already anticipating their releases, but if you've read this far, I'm guessing you're not one of the chosen few just yet.
If this is all sounding a little grim to you, don't despair. The rest of the post focuses on how to navigate the winter clusterfuck.
Get Shit Done in November and December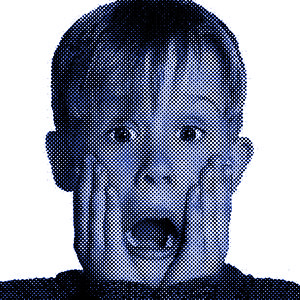 The feeling of panic I mentioned in an earlier post has to do with not getting your music out; there's this feeling of it's done and it needs to see the world. In reality, though, several months of forced lead-in time is the best thing you can do for your music. You have the opportunity to build an even stronger foundation for your project to stand on. Here's how.
Release a Single
Especially if you're planning on releasing a full-length, the fall can be a great time to prime the press for your spring release with a carefully chosen single off the forthcoming record. Spreading promotional pushes out over multiple seasons is a great idea - the prolonged exposure of multiple releases will help solidify you in the minds of the people who hear your music. See the last post I did to learn more about releasing singles.
Assemble More Assets
The winter can be a great time to work on getting visual elements of your project where they need to be. Make a music video. Get your ugly old band photos redone. Put some energy into the banners and images populating your social media sites. Go through and read your facebook about page through the eyes of a skeptical stranger. Revise.
Build Your Team and Delegate
Anyone working on putting your record out will be much more effective if they have time to plan and execute.
Whether you work with people outside of your band or you go full DIY, these are some tasks that you should work on during the winter months. You'll likely need to delegate these according to the skill sets of your band.
• Book plenty of shows - in town and regionally - around the time of your release.
• Make a plan for social media and digital marketing. Research and implement social media best practices and other ways to market your band online. It won't take that long.
• Design graphics for album cover and social media platforms.
• Figure out your merchandise and merch setup display.
• Build a PR plan either with an appointed band member or a professional publicist. Either option requires months of planning if done correctly.
Politely Reach Out to Labels
Reaching out to labels is a great thing to do with the time between finishing a record and releasing it. This can be done by sending a short, polite note requesting a label's consideration along with a private link to your unreleased material. Avoid groveling and lengthy explanations.
Tips on reaching out to labels
• Ask for permission to send the label your future unreleased work.
• Keep your expectations in check and remember that a successful first step is a positive introduction.
• Never bug them about signing you. Just show up and share your work. If they're interested, they'll let you know.
• This is a good method for reaching out to anyone you'd like to work with.
Do you have a sweet release plan for the next 6 months? Do you feel organized and know what you and your team's tasks are for the next weeks, and months? If so, you might want to consider this:
Write, Demo, and Record
After you do this whole album thing, the next step will be to do it all over again. May as well get a head start.
Nothing like a little holiday time with the family to send you hurtling down a road of sentimentality, guilt, love, anger, joy or maybe even some light alcohol abuse. Go forth!
Do you love or hate this post? Let us know what you think!