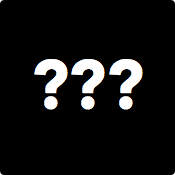 12.2.15
Dismantle Your Black Box
Every artist wants a magic bullet. I know this because I've heard so many bands ask what's the one thing they can do that will push them forward to greater prominence, financial feasibility, and, ultimately, fulfillment in their life as an artist.
I wish that I could tell you that, as a publicist, I have all the answers, but we've worked with bands who executed massive release seasons, as well as bands that literally imploded mid-campaign. So, while I do like to think that we offer a lot to the bands we work with, it's clear that more goes into running a successful band than meets the eye.
Last month I attended the Secret Knowledge Conference at the Jupiter Hotel. If you're not familiar, Secret Knowledge is a Portland organization that puts on classes and events aimed at helping creative people make a living. The conference was a full day of talks and panels covering a wide range of topics, from interacting with the press to handling taxes as an artist, publishing, crowdfunding, and even financial planning for creatives.